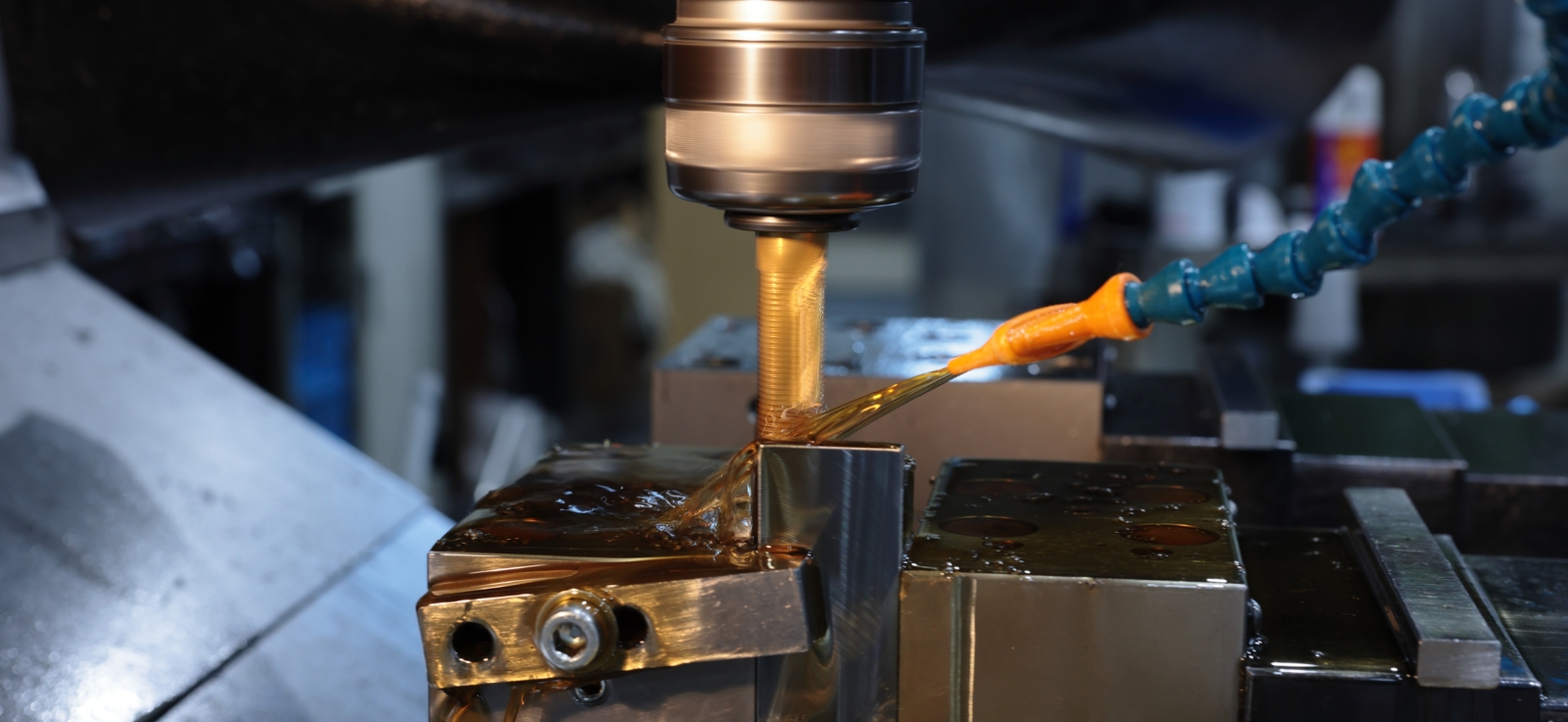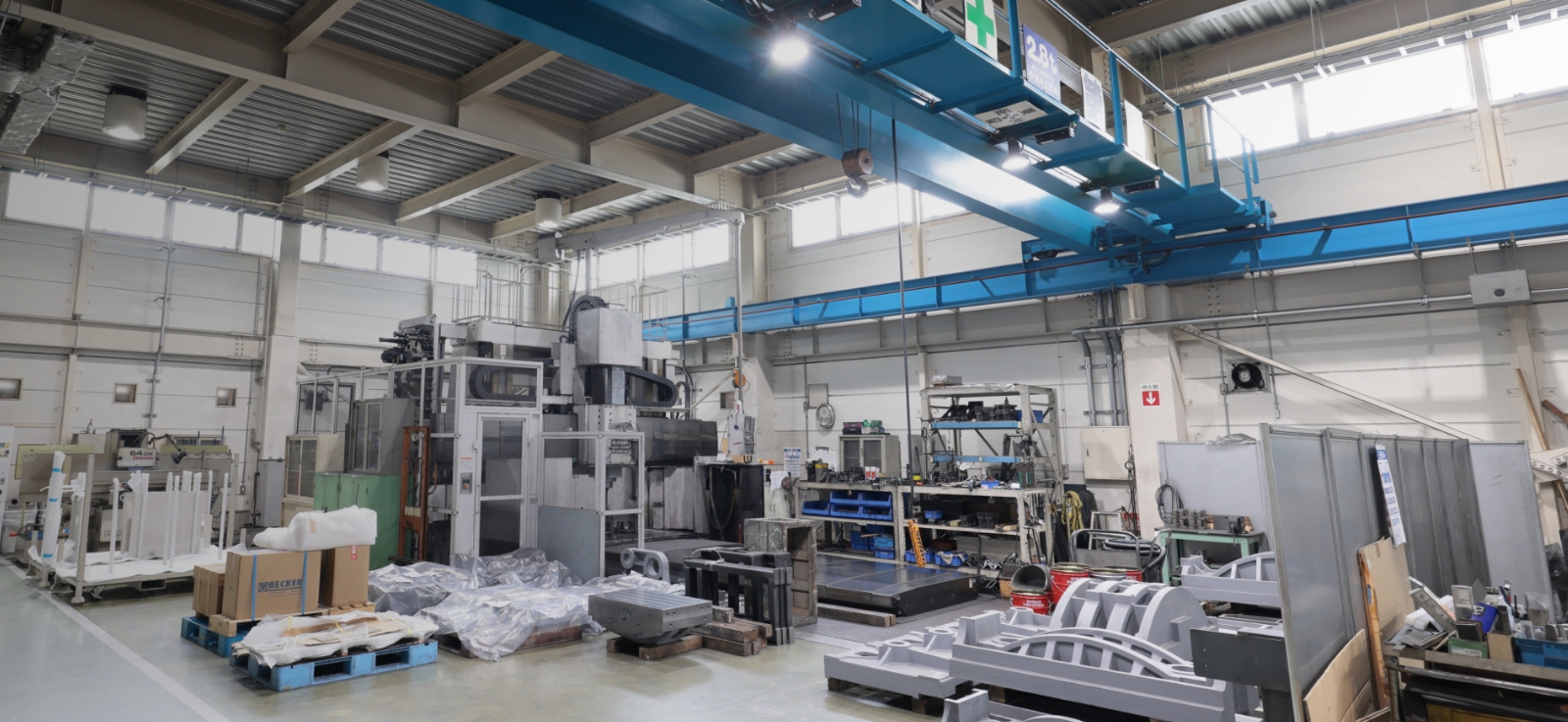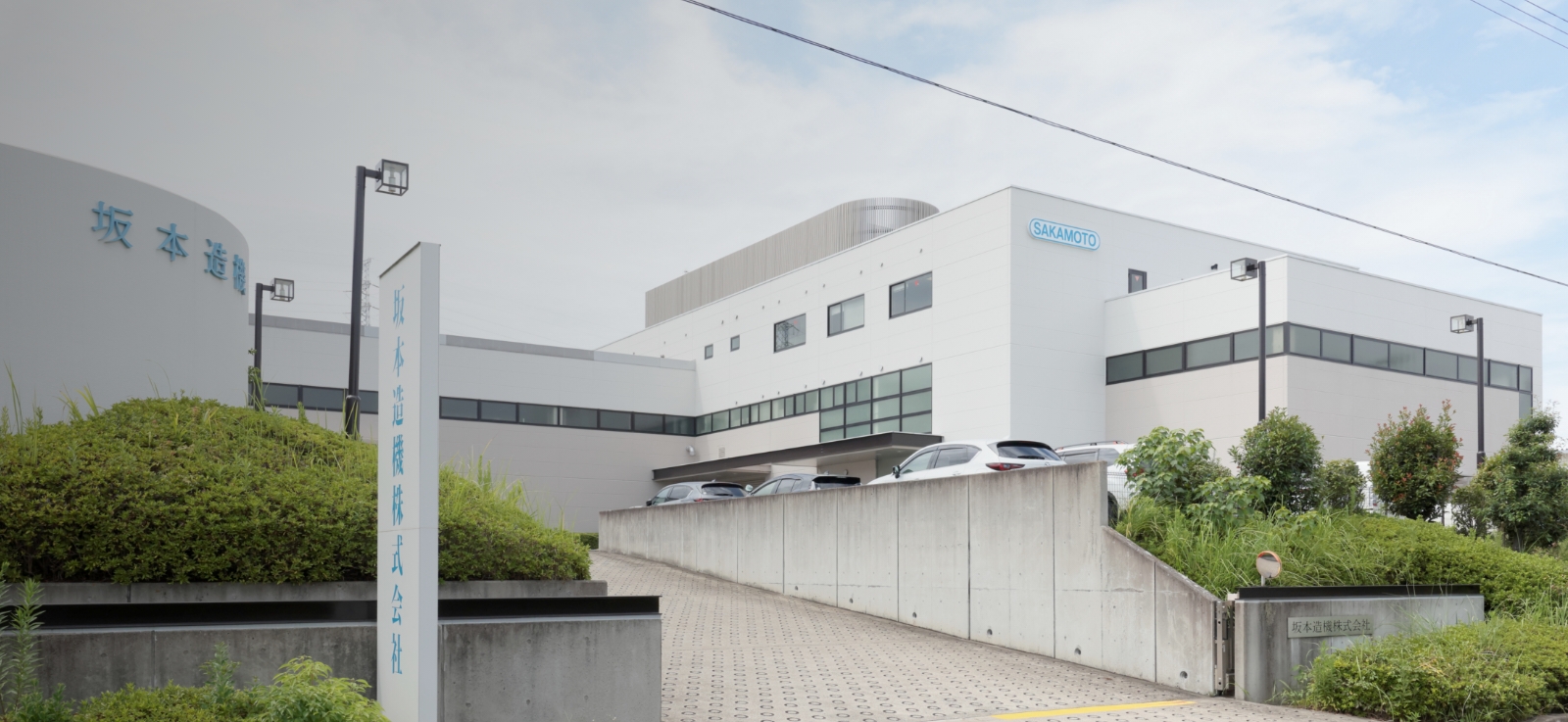 In the niche field of die cutting
Refine your unique technology,
Making machines you can trust.
BECOME AN EXPERT IN THE NICHE.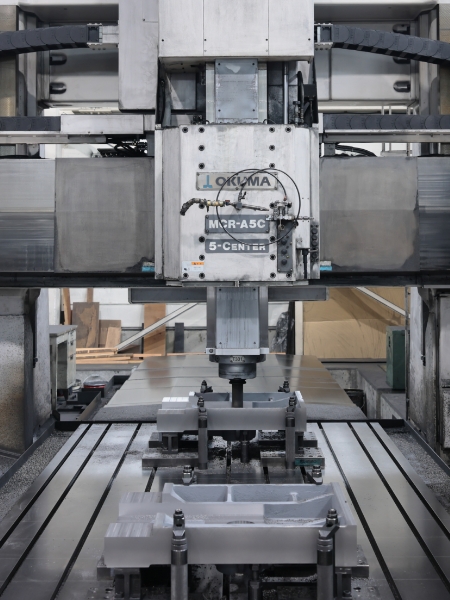 01
Sakamoto Zoki's
initiatives
Over the years, our company has honed our unique technology in the niche field of "mold cutting" and continues to manufacture machines that our customers can trust.
Although there are not many machines produced at this factory, each machine is carefully designed to meet the needs of our customers, and each machine is of high quality.
02
PRODUCT
As a top manufacturer specializing in die cutting machines, we have been constantly developing cutting-edge processing technology and offering new proposals for more than half a century.
We create everything in-house, from machine development and design to control panel and program development, and we will introduce a product group that can meet all your needs.
FEATURE
10mm thick steel table

A precision polished steel plate table with a thickness of 10 mm is adopted as a standard to maintain high flatness for a long time.

High precision ball screw

A precision ball screw is used to feed the table, realize High performance blanking. Accurate progressive processing

Height 1/1000mm servo control

Servo motor is used for height adjustment to realize 1/1000 mm display and mixed processing of full blanking and half.

10,000 products memory

The program of 10,000 product numbers can be memorized, so setup change time can be greatly shortened.

Servo control technology

The servo motor is controlled to reduce the speed of bottom dead point and improve the quality of the blanking cutting surface.

High performance positioning

High-performance camera and positioning device enable High performance positioning and blanking of printing materials.

Easy with electric die holder

Equipped with a die holder that opens and closes by electric power as standard, and die can be easily replaced with a push button.

Improved safety of machine

Machine can be used with relief by using a die replacement door with a safety switch and a safety sensor.

Foreign language operation

The display on the touch panel can be switched to 3 languages, so it can be used overseas.
03
Support
System
We have a high level of technical capability and many years of experience and achievements, We have built a maintenance system to provide services that satisfy our customers.
In order to use the equipment you have requested in the best possible condition,
We have a system that we can respond quickly and accurately.
※Our after-sales servicing department is glad to support our customers mainly for the below services
We provide support services to our customers, focusing on the following tasks:
Maintenance service on troubles occurred on already installed machines
Carry out a regular check service (more than 1 to 2 times per year) on already installed machines (Limited to user with maintenance contract)
Necessary maintenance works in advance expected to occur in future on already installed machines.
Maintenance on main wear out parts (ex. clutch brake, contacts on electric parts, exchange work on lubricants) and response attendant on information (e.g. out of productivity and replacement supplies) from suppliers about servomotors etc.
Transfer machine, modify machine, supply wear out parts, and offer information about our new machine and optional equipment's etc.
04
Corporate Profile
GREETINGS

We have refined our unique technology in the niche field of "die cutting" to create
machines that our customers can trust.
It is 70 years since we, SAKAMOTOZOKI Co.,Ltd. was established. For long terms, we have been improving Die-cutting technology independently in such niche industry, and made success to gain customers' trustworthy to our production abilities. We design and produce machines one by one with highest quality to meet customers' requirements. As time passes, customers' needs diversify and the elements required in machines are changing. We believe that producing high-quality machines and offering effective support tend to the development of our society. We promise that we make efforts to improve manufacturing abilities cooperating customers, and produce highly superior machines which bring great help and satisfaction to our customers.
Takashi Sakamoto president
CORPORATE OUTLINE
Corporate name

Sakamoto Zoki Co., Ltd.
Initiation

Sep., 1951
Incorporation

1 Mar., 1957
Capital

JPY 66,000,000.-
Head office and factory

3-9-5 Techno-stage, Izumi City, Osaka Pref. 594-1144 JAPAN
Tel: +81-(0)725-51-2251

/


Fax:+81-(0)725-51-2356
President

Takashi Sakamoto,
Executive Director

Hajime Sakamoto
Director

Tomohiro Sakamoto
Producing and selling

Blanking (Die-cutting) machine with double-crank system
Blanking machine with servo-crank system
Blanking machine with automatic positioning system by CCD cameras
Servo cutter, Hydraulic blanking machine
Customer

Electric appliances, automobiles, precision machine manufactures and subcontractors
Processed parts suppliers and trading companies
(Paper goods, films, insulation materials, rubbers, fabrics, adhesive tapes)
Business purpose

Automobiles, light electrical appliances, OA equipment, precision equipment, packaging, printing, and other parts
Manufacturing and sales of die-cutting machines (blanking machines), as well as research, development, manufacturing, sales, and maintenance services associated with them.
CONTACT
Please feel free to contact us if you have any questions regarding our products. We will respond within 3 business days (excluding Saturdays, Sundays, and holidays)